Gardnerville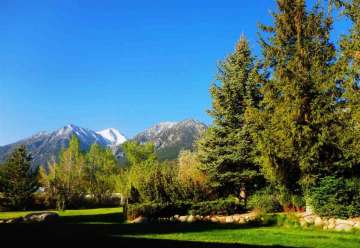 With its Western charm and friendly atmosphere, life is easy in Gardnerville. Gardnerville homes offer easy access to Carson City and Reno, as well as solid value and close proximity to the stunning Sierra Nevada Mountains.
In addition, this historic town offers great schools, a modest cost of living, competitive tax rates, and breathtaking mountain scenery. Whether you are a young professional, have a family, or are a retiree looking for an affordable place with mild, sunny weather, Gardnerville has much to offer.
Gardnerville real estate combines prime location, affordable prices, and easy access to Lake Tahoe and other nearby attractions. Gardnerville homes offer scenic mountain views and include single-family homes, starter homes, modern developments, and historic townhouses filled with charm and beautiful architecture.
Gardnerville homeowners include commuters, families, retirees, and even second home owners who enjoy the proximity to Lake Tahoe and the Sierra Nevada Mountains, and the reasonable prices found in the Gardnerville Real Estate market.
Parks & Recreation
Gardnerville features several community parks including Lampe Park, which hosts The Carson Valley Days Carnival in June each summer; Heritage Park, which hosts Movie in The Park; Stodick Park, which is home to the Douglas Pop Warner Football program; and multiple baseball, softball & soccer field complexes. Gardnerville also is home to one of Northern Nevada's premier skateboarding parks.
In addition t its numerous parks, Gardnerville also features a brand new Community Center, featuring indoor basketball courts, racquetball courts, running tracks, senior center, and so much more.
Residents of Gardnerville enjoy close proximity to a variety of recreational activities including hiking, biking, UTV and OTV access, fishing, boating, horseback riding, skiing, and swimming in Lake Tahoe and Topaz Lake.
The Carson Valley Trail Association maintains two trail systems in Gardnerville – The Fay Luther Trail System & the Pinyon Trail 
Schools
Gardnerville children attend Douglas High School in Minden or Sierra Lutheran High School in the northern edge of the Carson Valley. The school system in Gardnerville features Pa Wa Lu Middle School, four public elementary schools, and one private elementary and middle school. Gardnerville schools are directed by the Douglas County School district.
Community links and Info
Carson Valley Arts Council -In partnership with businesses, schools, arts organizations and the community, CVAC actively works to bring artists, a diversity of art forms and audiences together in our rural community.  From concert series, youth programming, ArtBar, shared office space and meeting space for nonprofit organizations to a visual arts gallery, CVAC's support of a breadth of public programs provides residents a rich quality of life which contributes to the health and diversity of Nevada's economy and workforce, increasing tourism, strengthening our community and fostering education through the arts.
Animal Care Services : Issuing dog licenses as required by law,  Impounding stray dogs, Enforcing animal control ordinances,  Finding good homes for shelter dogs and cats,  Investigation of animal bites, cruelty and nuisance complaints
A.V.I.D – Active Volunteers of Douglas County – Douglas County encourages volunteerism within the organization and in the community. The County participates in "Active Volunteers in Douglas" (AVID), a group formed to promote, maintain and support volunteerism in all county communities and to provide avenues for recognition and encouragement of volunteers.
UNR Cooperative Extension – University of Nevada Cooperative Extension is the college that puts university research to work—in your home, workplace or community. We're in every corner of Nevada, helping you learn parenting skills, conserve water in your garden and thrive economically.
Town of Gardnerville City Office – Find the Answers to F.A.Q in the Town of Gardnerville.
Related Images: