Okay, everyone has their top 10 list right?
Well if you live in the Carson Valley or are visiting the region here is a list of events you are not going to want to miss. These key community events will give you the taste and flavor of Carson Valley living, and provide you with opportunities to get involved and experience this hometown community.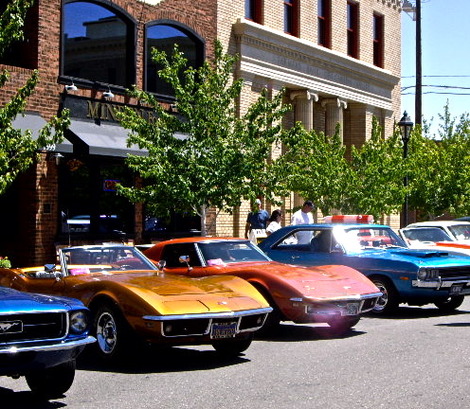 Here is a list of our top Carson Valley Events each year:
Eagles and Ag – You won't live here long before you see your first Bird of Prey along the HWY, or see some of the amazing photographs taken and shared on Facebook of the birds in the area which makes late January- early March  a very special time here in The Carson Valley. Eagles and AG combine to bring us a very unique experience that both locals and visitors enjoy. It is calving season, and all the Carson Valley cattle ranches are bustling with new life. That natural event in life also brings a feeding frenzy of eagles and large birds of prey from the mountains as they enjoy this rich food source for the winter. Bring your cameras and follow the crowds.
Topaz Fishing Derby– Topaz Lake is at the southern edge of Douglas County. It is a local's favorite for fishing and summer water recreation. The Topaz Fishing Derby begins January 1st and runs through Mid-April each year. There are cash prizes, prize giveaways and much more in this local legends type event. If you like to fish, then this event has your name all over it.
Genoa Cowboy Festival – This local festival has become a locals favorite & brings the finest western poets, musicians and craftsmen to Nevada's oldest town for three days in May that are not to be missed.  Spend the weekend living like an old time cowboy.
Carson Valley Days – This is the summer's kickoff party here in The Carson Valley. We close down HWY 395 for a parade and the carnival is packed for several days with events happening all over town. This is a fun time to be in The Carson Valley.  There are events in both Minden and Gardnerville for this festival.

Music in the Park (Minden)

– Minden Park host a summer Concert series each summer that brings in some of the finest talent to our little community park. Residents love this evening affair, and you will find traditional tailgate type atmosphere as food, wine, music and laughter are found at every edge of the park. It's a family friendly event for every age.

Movies in the Park (Gardnerville

) – The Town of Gardnerville started Movies in the Park several years ago, and it has become a very fun local event. Hosted in the Heritage Park in Gardnerville it features family friendly favorites. Bring the family, the blanket, the lawn chair, and movie snacks.

Hot August Nights Poker Run and Car Shows

– Of course Northern Nevada is well known for its Hot August Nights car and motorcycle events.  The Carson Valley has a great Classic Car Club locally, and hundreds of bikers come out in support of these events. Classic Corvettes & Classic favorites in the car world roam the streets all summer long. But Hot August Nights will bring poker runs, car show & shine events and more.
The Candy Dance  – Quite possibly the most famous of the Carson Valley Events, the town of Genoa has made this weekend craft and candy fair one of the top in the Western United States. Vendors and visitors come from all over the US for this event, and the locals roll out the welcome mat for a fun festive party all weekend long.
Corley Ranch Harvest Festival – The Classic Pumpkin patch and Corn Maze program on one of the Carson Valley's original homestead ranches is The Corley Ranch. Experience hay rides, pumpkin patch selection, corn maze (most years) live animals for the kids and a whole lot more for the whole family.

The Carson Valley Parade of Lights

and Christmas Kickoff Celebration – Maybe every small town in America does a Christmas Celebration. But with just a little Bias we happen to think The Carson Valley does a pretty bang up job of kicking off the season. Once again we block off HWY 395 and line the streets for the annual light parade. We gather at Minden Park for a Christmas Celebration while the Towns light their trees and the merchants make a great time to start your Christmas shopping. A great local family event.
For an up to date community calendar of events in the area along with additional information stay connected to the Visitcarsonvalley.org website 
Related Images: