The Carson Valley has welcomed a new edition to our community resources, a community center to serve both its senior community better, but to also to provide local families and youth a place to gather, recreate and develop relationships that are based on community. The recent opening of the Douglas County Community Rec Center in Gardnerville, across from Lampe Park, is the newest hot spot in the valley for all ages. From local basketball pickup games with alumni basketball players, to yoga classes for all ages & independent learning opportunities through classes such as learn how to use your IOS device, the new community center has seen early success in its mission of providing a place for the community to gather.
From my office at RE/MAX I can tell you that he parking lot is always busy with families and individuals coming and going from the center. Registration and sign-ups continue to go on inside as families sign up for annual passes, sign up for classes, yoga sessions, Zumba lessons and more.
The Douglas County Community Rec Center features:
Gymnasium and fitness facility includes: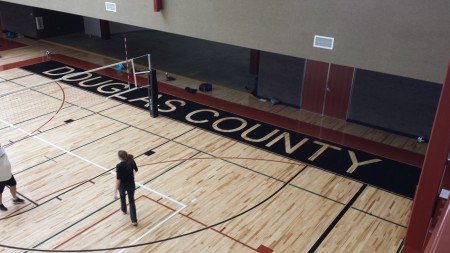 Two regulation basketball courts
Four regulation volleyball courts
Two regulation racquetball courts
Future rock-climbing wall
Games lounge
Three Lane suspended jogging track
Cardio equipment, machine weights and free weights
Concession
Showers and lockers
Community Center Facility includes: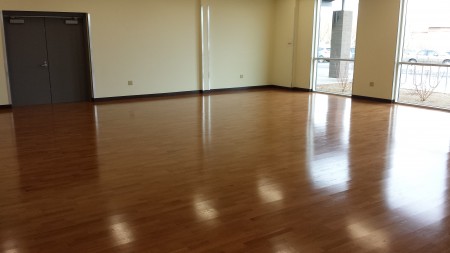 Five multipurpose activity rooms
Two arts and crafts activity rooms
Community kitchen facilities
Restrooms
Children's preschool with outdoor play area
Senior Day Care facility
Community Health Nurse offices and clinic
Covered patio and landscaped area with view of Job's Peak
Community Services, Recreation and Senior Services
administrative offices.
Senior Center facility includes: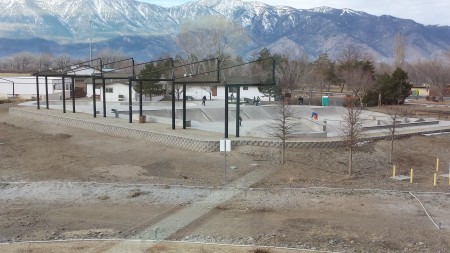 Dining room and event area seating for 300
Dining room stage
Dining room warming kitchen for event catering area
Full commercial kitchen
Restrooms
Family restrooms
Conference room
Gift shop
Lounge and waiting area
Two covered patios one with the views of Job Peak
As a Carson Valley resident the Douglas County community center provides an element to enhance our way of recreational lifestyle. Adding it to the community infrastructure of the Lampe Park system provides families now with one central location for running, basketball, baseball, skateboarding, tennis, racquetball, walking, events and so much more.
The Senior Center amenities were a much needed improvement in our community and the services that it provides will only enhance the lifestyle of our senior residents.
Residents can sign-up for annual memberships or pay low daily or monthly rates to enjoy all the amenities. Many of our returning college students spent their winter break last month hanging out with old friends & playing alumni basketball pick-up games.  Disabled Veterans are welcome to join the center from free.
If you are considering a move to the Carson Valley, take a few minutes and stop by the Douglas County Community Center and discover all it has to offer in our community.  I would be happy to make it part of our time together touring the community and looking at homes that match your search.
Give me a call at 775-691-1126.
Contact Form
We would love to hear from you! Please fill out this form and we will get in touch with you shortly.