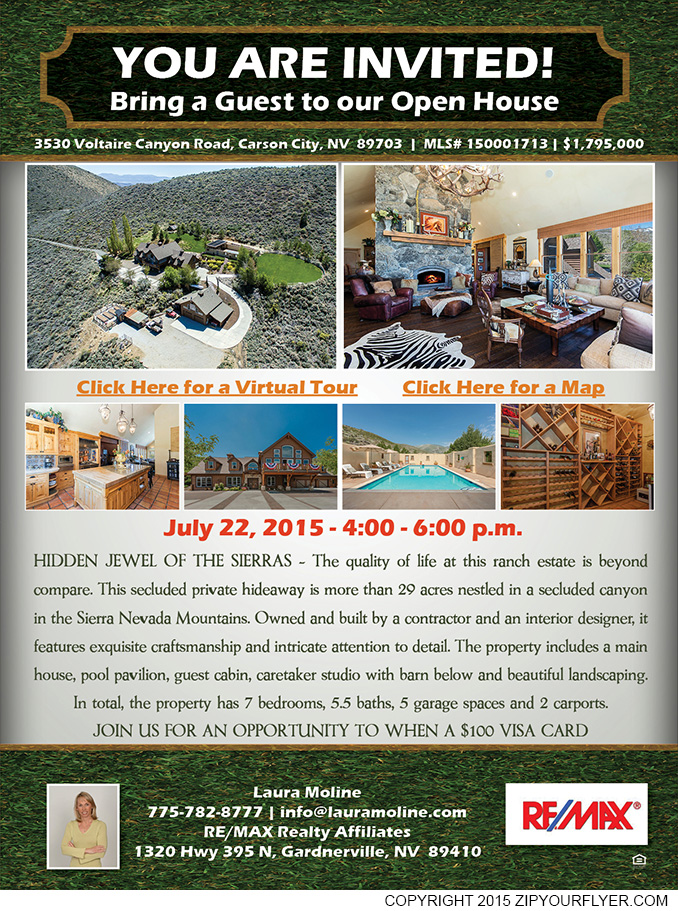 Hidden Jewel of the Sierras
*Secluded Mountain Hideaway
*28+ acres with water rights
*7 bedrooms
*5+ bathrooms
*5 Garage Spaces & 2 Carports
*6,688 sq. ft.
*Guest Cabin
*Swimming Pool
*500 Bottle Wine Cellar
Follow the red balloons from Clearview to South Curry.
Click for Web View<https://www.zipyourflyer.com/flyer/104049.html>
Forward to a Friend<https://www.zipyourflyer.com/email.php?id=104049>
Printable Version<https://www.zipyourflyer.com/photouploads2015/104049/104049.jpg>
Or give me a call with any questions. Laura Moline (775) 691-1126
Contact Form
We would love to hear from you! Please fill out this form and we will get in touch with you shortly.