On Nevada's western border, framed by the Carson Range of the Sierra Nevada and the Pinenut Mountains, the Carson Valley unfolds. Broad and green, nourished by the Carson River and its tributaries, the Valley
Among those settlers was John Reese, who established the first permanent settlement in Nevada at Genoa in 1851. Today, Genoa appears much as it did in that era. It still resists traffic signals, and visitors to its center will find more than a few examples of nineteenth century architecture within strolling distance. Among those structures, Mormon Station State Park, the Courthouse Museum at Genoa, the Genoa Town Hall and Nevada's Oldest Thirst Parlor (just call it the "Oldest Bar").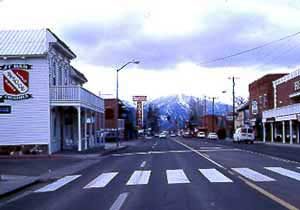 Not long after the founding of Genoa, the beginnings of Gardnerville; a hotel, blacksmith shop and saloon were built along what is now Highway 395; and Minden, just to the north, was created to provide a terminal for the V & T Railroad a few decades later.
Our local Chamber of Commerce is a wealth of knowledge. To visit their site, click here: https://www.carsonvalleynv.org/pages/AboutCarsonValley