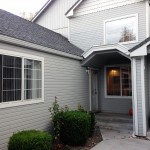 1030 ASPEN GROVE MINDEN, NV
Sold at: $229,000
3 Bedroom, 3 Bath, 2 Car Garage
1836 sf
Wonderful two story home in Mackland area. Walk to town, high school, swim center and library. Master on first floor.
Happy to have helped my clients sell their home and transition into another beautiful home in downtown Minden! 
-Laura Moline, #1 RE/MAX Agent in Northern Nevada
Should you be looking to buy your dream home or for comps on your current home,  I would love to be of assistance. Please contact me @ 775.782-8777 or info@lauramoline.com. You are welcome to click here for more information on homes currently on the market in the Carson Valley and surrounding areas.