Minden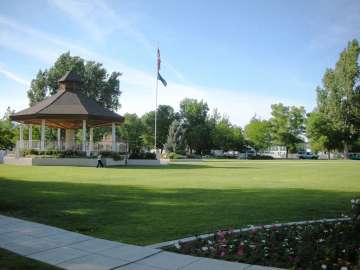 Conveniently located in the Carson Valley, Minden, Nevada has a population of 3,381. Minden is unique among small towns across the United States. It was mapped and defined on the ground before a building was ever built. Now that's a master plan.
Today, many people relocate to Minden to be near stunning Lake Tahoe, and to enjoy the blend of quaint streets and turn-of-the-century homes in communities like:
Westwood – An older, established neighborhood with fully matured landscaping close to schools, shopping, entertainment, and restaurants.  You will find a variety of homes in this area, including custom-built single family homes and low maintenance patio homes.
La Costa – A retirement community located at the northern end of Minden that is being developed like a Mediterranean village, with paseos, parks, ponds, markets and evening venues.
Winhaven – This subdivision is centrally located in the heart of Minden, and has breathtaking views of the Sierras. Winhaven is a popular neighborhood, featuring lovely landscaped single-family homes as well as easy maintenance patio homes.
Mackland- An upscale subdivision located two blocks from downtown Minden, where alfalfa fields and pastureland once thrived in the shadow of Job's Peak.
In the past ten years, Minden has also added northern communities to the county, including:
Wildhorse – This quaint community is nestled between Johnson Lane and Stephanie Lane. It features a great family community with a park and walking area.
Saratoga Springs – A robust community with a mix of young families and retired couples. This community features several miles of walking paths, a community park, and larger lots.
Skyline – Located off Johnson Lane and East Valley Road, this higher altitude Eastern Edge community features great views, custom luxury homes, and large custom landscaped lots.
Sun Ridge– A gated golf community on the northern edge of Douglas County, this small community of homes is all about the golf and eastern views of the Pinenut range and Carson River, with small lots, custom homes, and gated community appeal.
Minden features one of the highest per-capita income statistics for households in the state of Nevada.
Parks and Recreation
The Minden Park is a popular community gathering place in the center of Minden. The Carson Valley Inn & Casino recently installed an outdoor amphitheater in 2014 and are hosting great outdoor concerts in the summer. The Community Swim Center features Olympic-sized indoor and outdoor pools along with a set of indoor slides and springboard diving platforms. There are several community parks within the individual living communities in Minden.
Residents of Minden enjoy close proximity to Douglas High School, hiking trails, Lake Tahoe, biking, skiing, fishing, camping and more. Minden also has a large population of RV owners. Trails in the area include the Bently Kirman Trail, The Fay Luther Trail, The Genoa Trail,  and the new Clear Creek trail.
Schools
Minden is home to the Douglas Tigers, the only public high school in Douglas County. The Tigers have a rich tradition of academic and athletic success. Friday Night Football at Douglas High School is one of the most amazing events in America to watch high school football.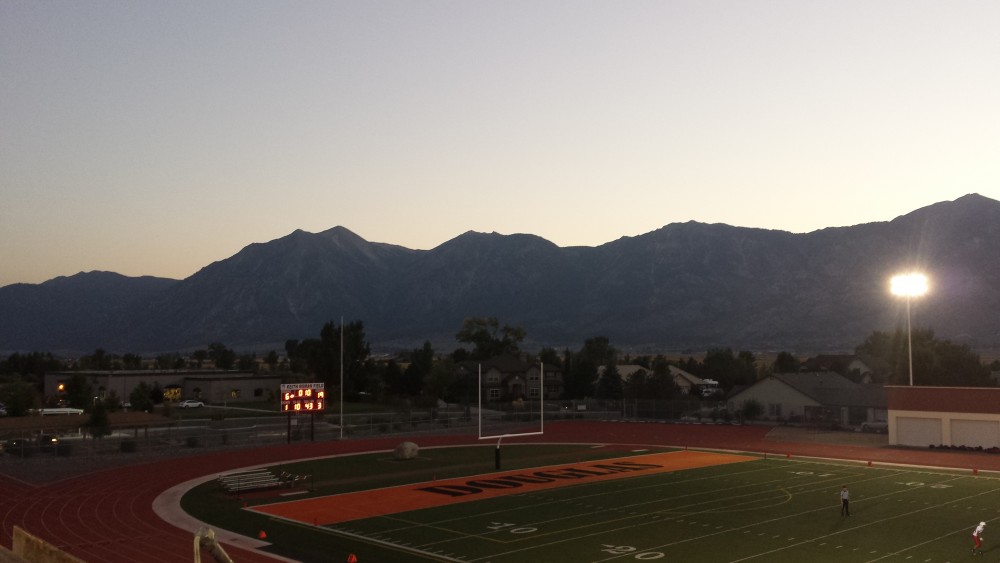 Minden by way of the expansive north boundary of Douglas County is also home to Sierra Lutheran High School  -a Christ-centered secondary school, directed by the Word of God, that offers a broad-based and innovative college preparatory curriculum that challenges students to use their God-given gifts and talents in order to become productive, literate, and faithful citizens.
Carson Valley Middle School is located in the old high school in the center of town, and Minden also is home to 3 elementary schools.
Minden Schools are governed by the Douglas County School District
Community links and Info
Carson Valley Arts Council -In partnership with businesses, schools, arts organizations and the community, CVAC actively works to bring artists, a diversity of art forms and audiences together in our rural community.  From concert series, youth programming, ArtBar, shared office space and meeting space for nonprofit organizations to a visual arts gallery, CVAC's support of a breadth of public programs provides residents a rich quality of life which contributes to the health and diversity of Nevada's economy and workforce, increasing tourism, strengthening our community and fostering education through the arts.
Animal Care Services : Issuing dog licenses as required by law,  Impounding stray dogs, Enforcing animal control ordinances,  Finding good homes for shelter dogs and cats,  Investigation of animal bites, cruelty and nuisance complaints
A.V.I.D – Active Volunteers of Douglas County – Douglas County encourages volunteerism within the organization and in the community. The County participates in "Active Volunteers in Douglas" (AVID), a group formed to promote, maintain and support volunteerism in all county communities and to provide avenues for recognition and encouragement of volunteers.
UNR Cooperative Extension – University of Nevada Cooperative Extension is the college that puts university research to work—in your home, workplace or community. We're in every corner of Nevada, helping you learn parenting skills, conserve water in your garden and thrive economically.
Related Images: