Are you looking to become a first time home buyer in 2015?
Start saving now to buy a home in 2015.  Many people set New Year's resolutions around home purchasing each year. As a Realtor I start getting requests for home values from sellers interested in current market values and requests from new home buyers about what is currently on the market and at what price homes in the area are currently selling.
Buying a new home in 2015 is a great resolution and goal.  In Northern Nevada we have definitely seen an increase in real estate values over the last year. Though we may not be back to our 2007 levels in home sales it is definitely a positive trend in home inventory and days on the market.
That being said, what will you need to buy your first home? How much down payment will be needed and where will the funds come from?
The National Association of Realtors posted a nice article on this for 2015 resolutions. (click here) 
In that article was this chart on where people get their down payment and how it has changed in the past 14 years.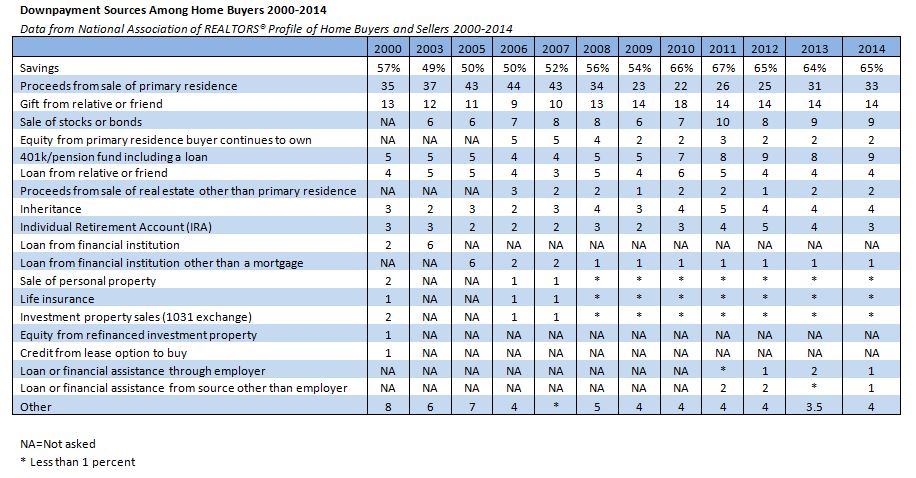 Obviously the amount of money one must save or accumulate for their home purchase will vary slightly based on market values in their current area, size of home, etc…
So let's take a look at the average home price in Minden, Nevada, as a sample to help you determine a starting place for this year's resolution.
In the last quarter of 2014 the average home in Minden, Nevada, sold for $345,292. For first-time home buyers, the median down payment is 6 percent and 13 percent for repeat buyers.  Using these numbers, a first time home buyer in Minden, may need to save in the neighborhood of $20,000 for a down payment.  Interestingly, using savings as a down payment source has increased in prominence over the last 14 years as buyers are relying less frequently on the proceeds from the sale of their primary residence.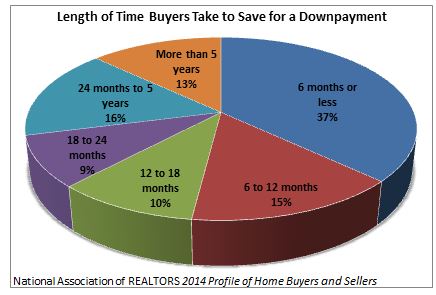 So if setting a resolution for 2015 it is important to start with a saving's plan and possibly a monthly spending plan so that you can get your monthly finances pointed in the right direction. Home buyers often make sacrifices on their path to home ownership. 72 percent cut spending on luxury or non-essential items, 56 percent cut spending on entertainment, and 45 percent cut spending on clothes. The average person can save for a down payment in 6-18 months.
Of course there are multiple programs and financing programs developed to help first time home buyers get into a home. I would love to assist you in connecting with the right program if you are considering a home purchase in Northern Nevada / Lake Tahoe region.
If I could answer any question you have on first time home buying or you need help in setting up goals in 2015 to meet your 2015 resolution, please feel free to contact me to learn more about the current marketplace.
Contact Form
We would love to hear from you! Please fill out this form and we will get in touch with you shortly.